NEWS & PRESS RELEASES
Find here our Prague hotel news
Aria Hotel Prague has won many awards and holds numerous certifications of excellence. Its low turnover rate and skilled management team has resulted in world class service that will make anyone's stay unforgettable. Due to its location in the diplomatic neighborhood of Prague, Aria Hotel Prague is a favorite spot not only for international guests but locals too. No wonder it was ranked #1 Hotel in the Czech Republic in 2015 by TripAdvisor, again!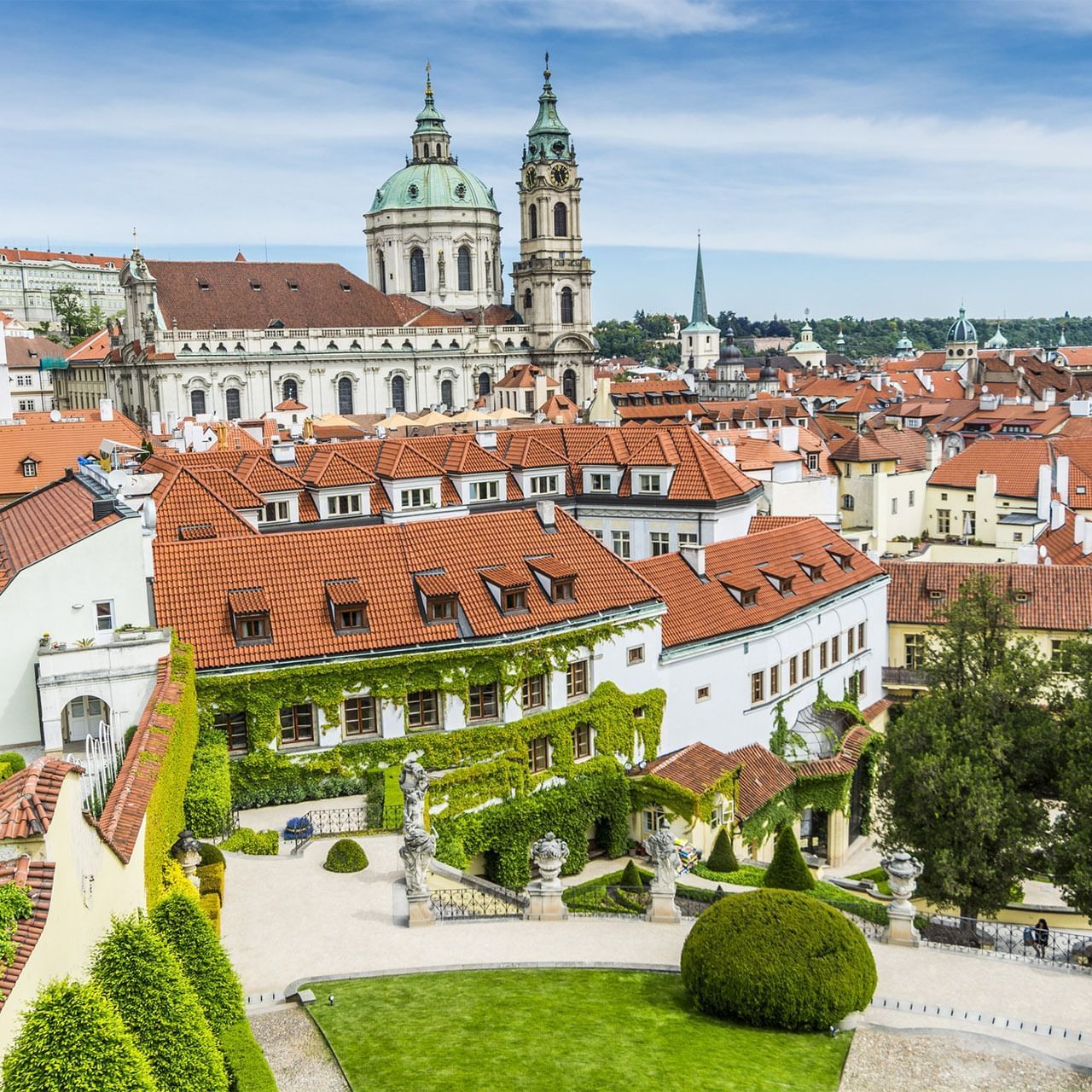 Vrtba garden is open !
April 1, 2021 is the opening day of the magnificent Vrtba Garden. Visitors can enjoy it daily from 10 - 18:00. Vrtba garden is available until October 31, 2021 - after that date you can enjoy the view over the Garden from Aria Hotel Prague´s rooms and suites.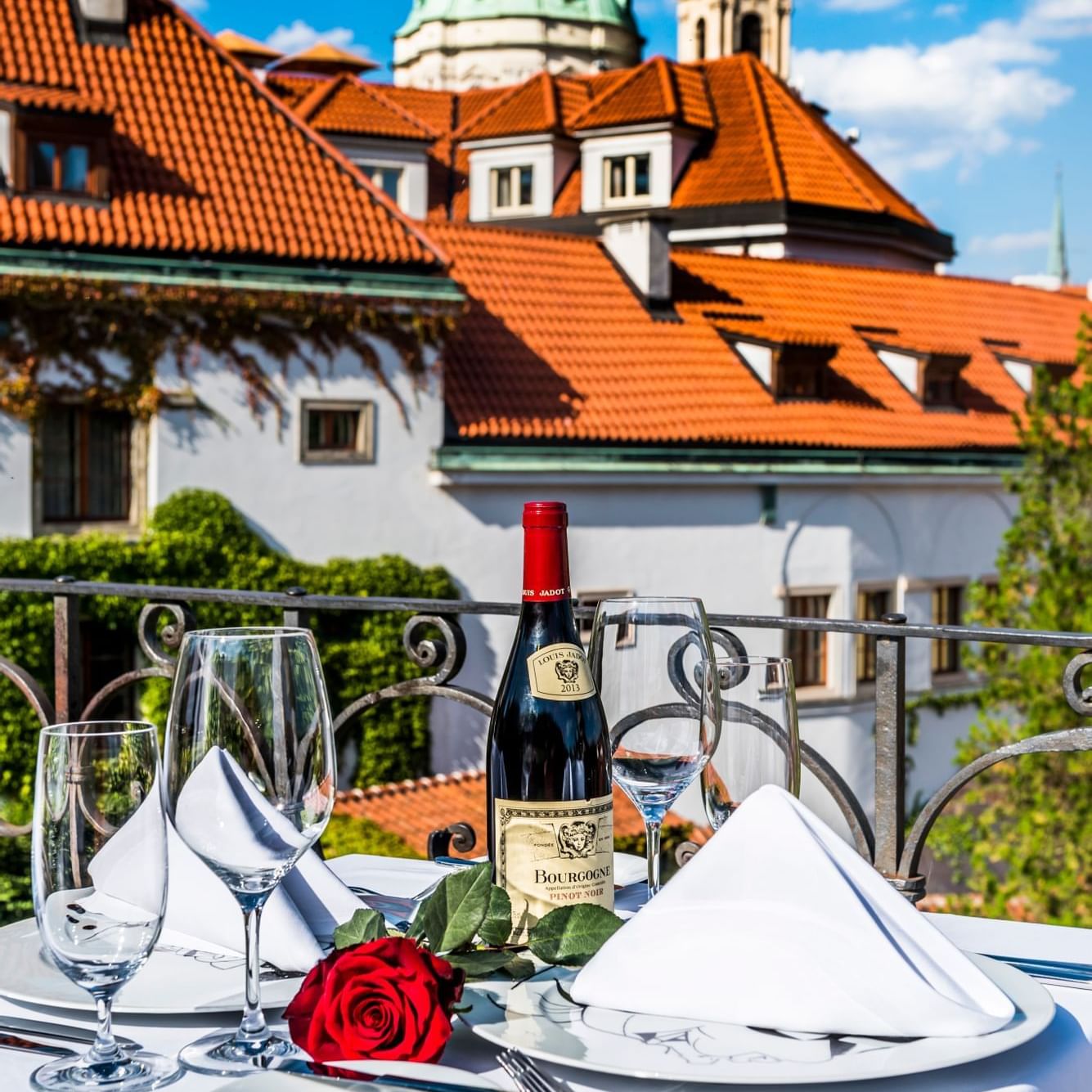 Private dinning
Have you ever heard about a private fine dinning in UNESCO garden? Well, here it is! Book your unforgettable and once-in-a-life time dinner here or contact us directly on +420 225 334 761 or :codarestaurant@aria.cz
We are looking forward to you!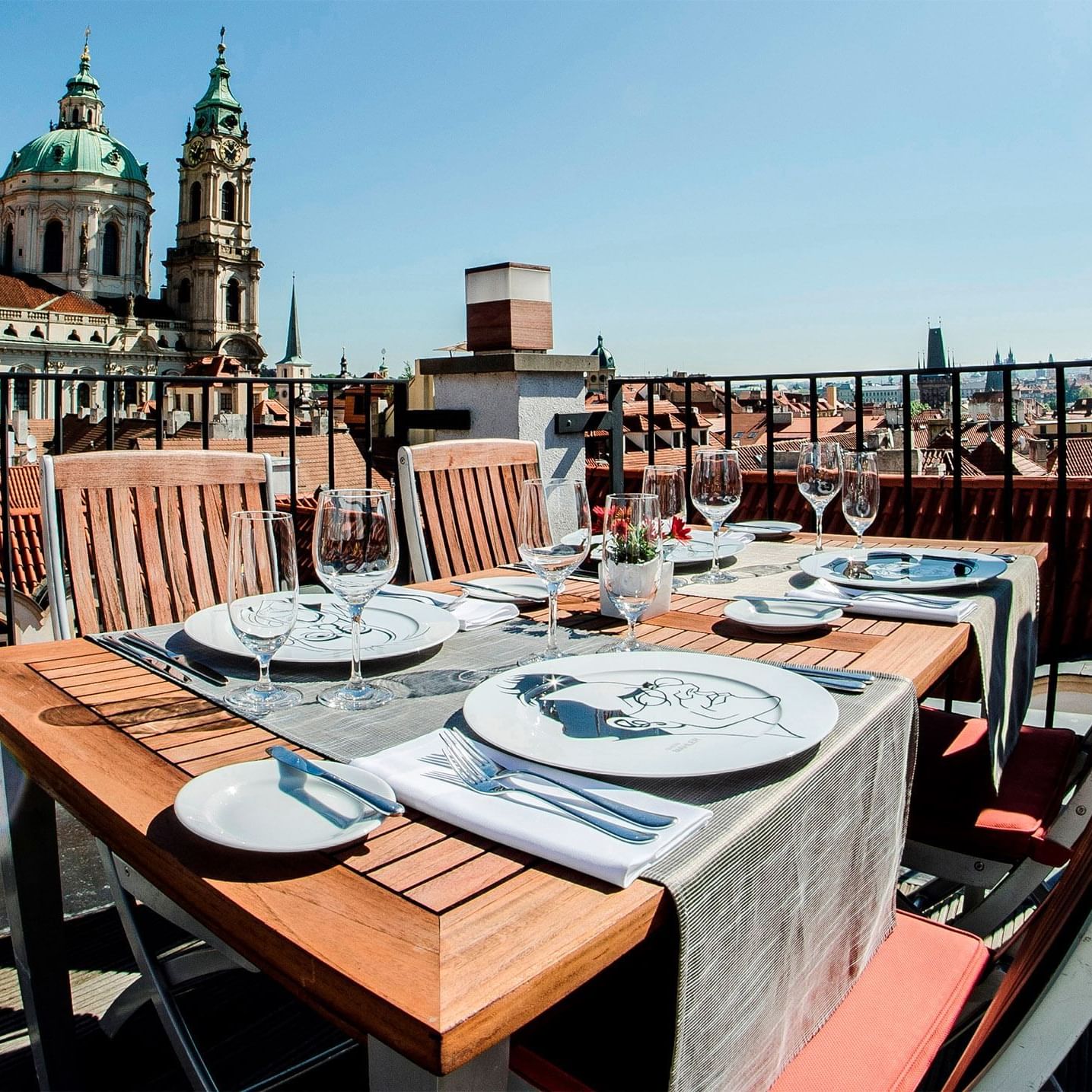 Rooftop terrace is open
Rooftop terrace is open daily from 12:00 for business lunch, drinks or exclusive dinner. The space can also be rented out for wedding ceremonies or private parties.
We are looking forward to welcoming you.