THE BEST LOCATION IN PRAGUE
Find us among Prague luxury hotels
The Aria Hotel Prague is perfectly situated for guests to fully embrace the musical spirit of Prague. This Central Prague hotel is located in character-filled Lesser Town, the stunning left-bank neighborhood filled with Baroque palaces, churches and gardens located between the Vltava River and Prague Castle. The luxury Aria Hotel Prague is just a short walk from some of Prague's most impressive sights, including Prague Castle, the Charles Bridge, the Royal Gardens, St. Nicholas Church, the Jewish Quarter and Old Town Square. Just a short distance from Aria Hotel Prague is The National Theatre, The State Opera House and the Rudolfinum, home to the world-renowned Czech Philharmonic Orchestra, making it the perfect base for music lovers.
FEATURED LOCAL ATTRACTIONS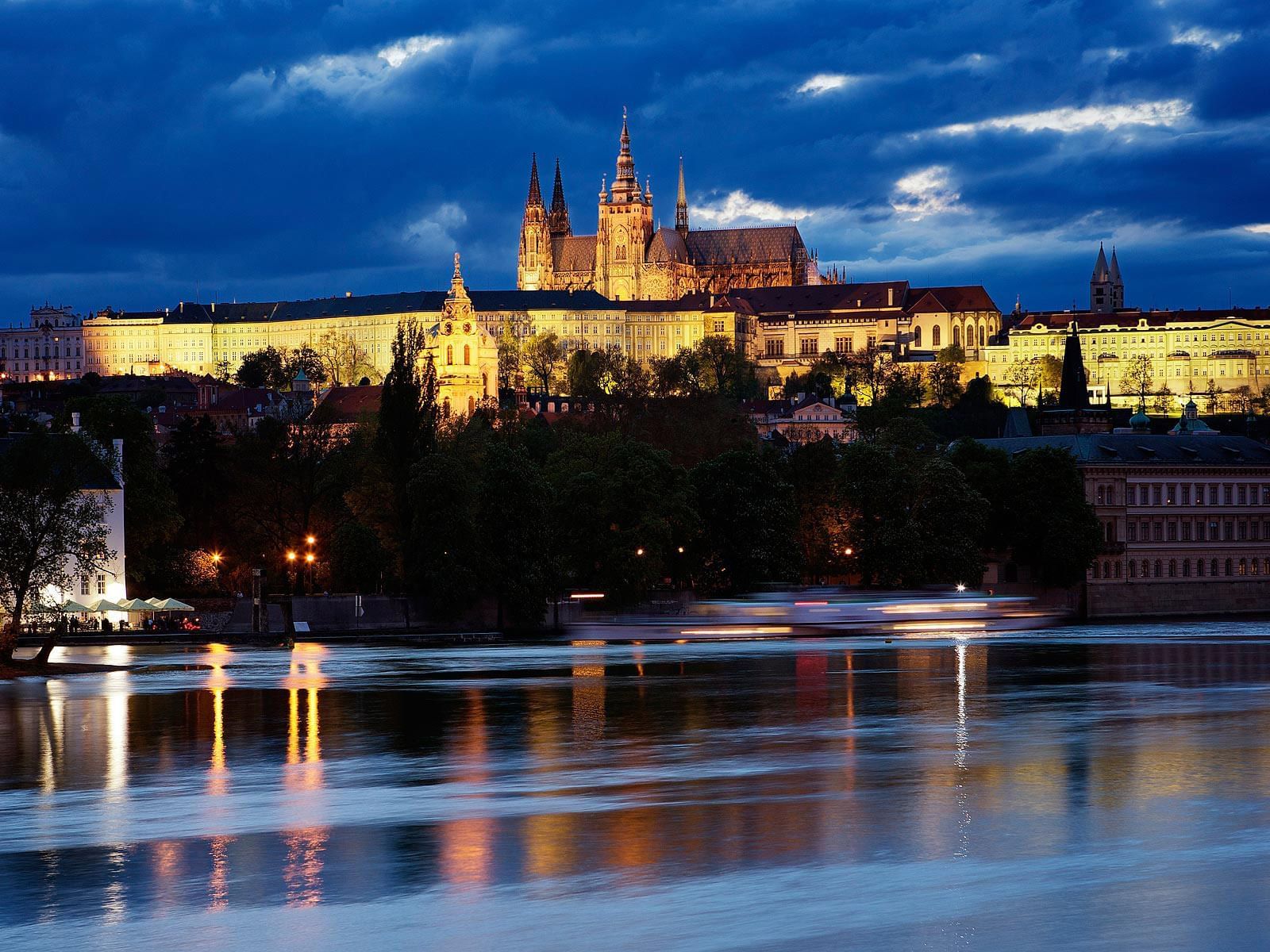 Prague Castle
The Prague Castle, an ancient symbol of the Czech lands, is the most significant Czech monument and one of the most important cultural institutions in the Czech Republic.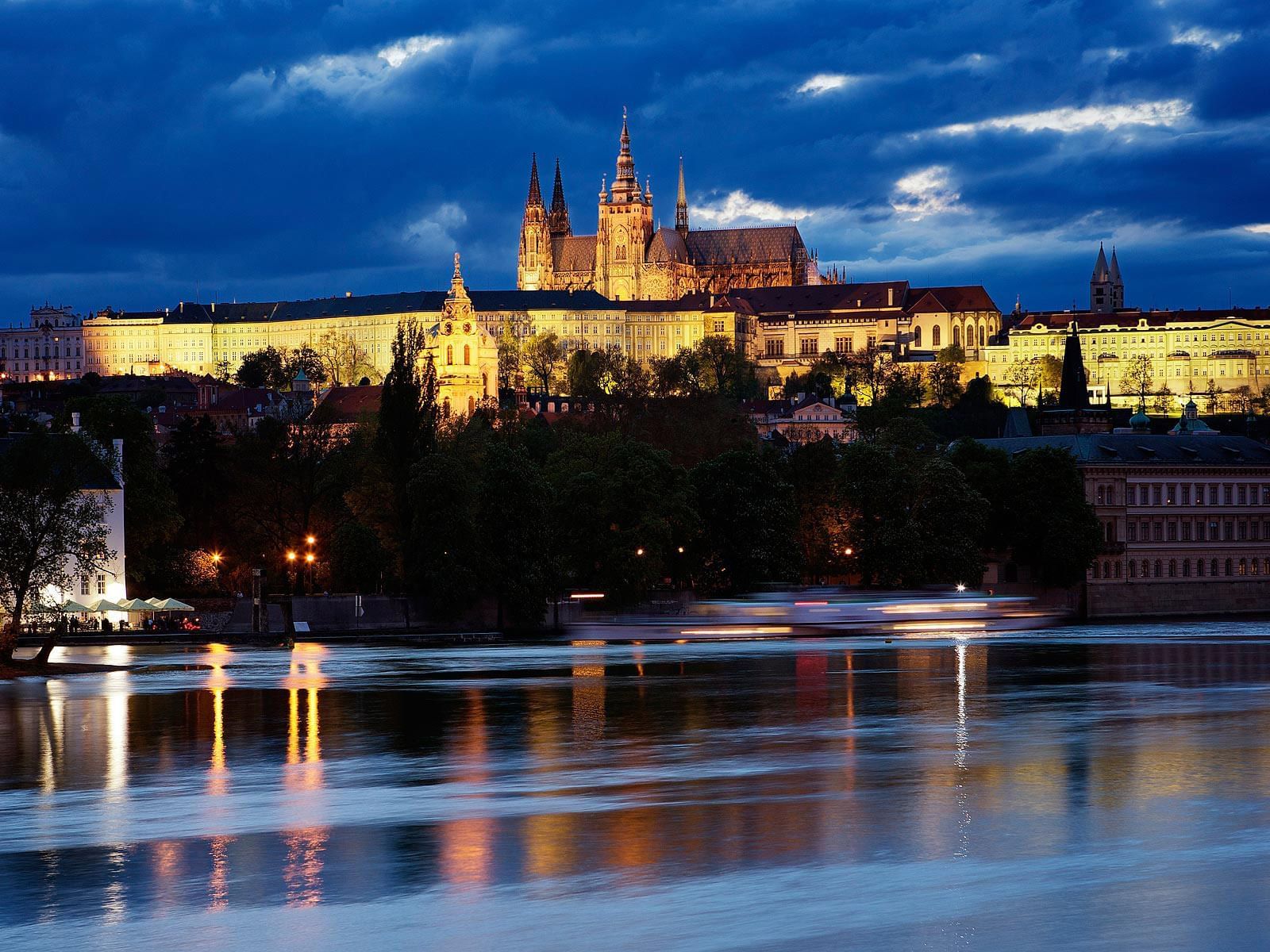 Strahov Monastery Library
Strahov Monastery was founded in 1143 by Bishop Jindrich Zdik of Olomouc, Bishops Jan and Ota of Prague, and King Vladislav II. Its 17th and 18th century library ranks among the most beautiful in the world - truly a must-see Prague landmark.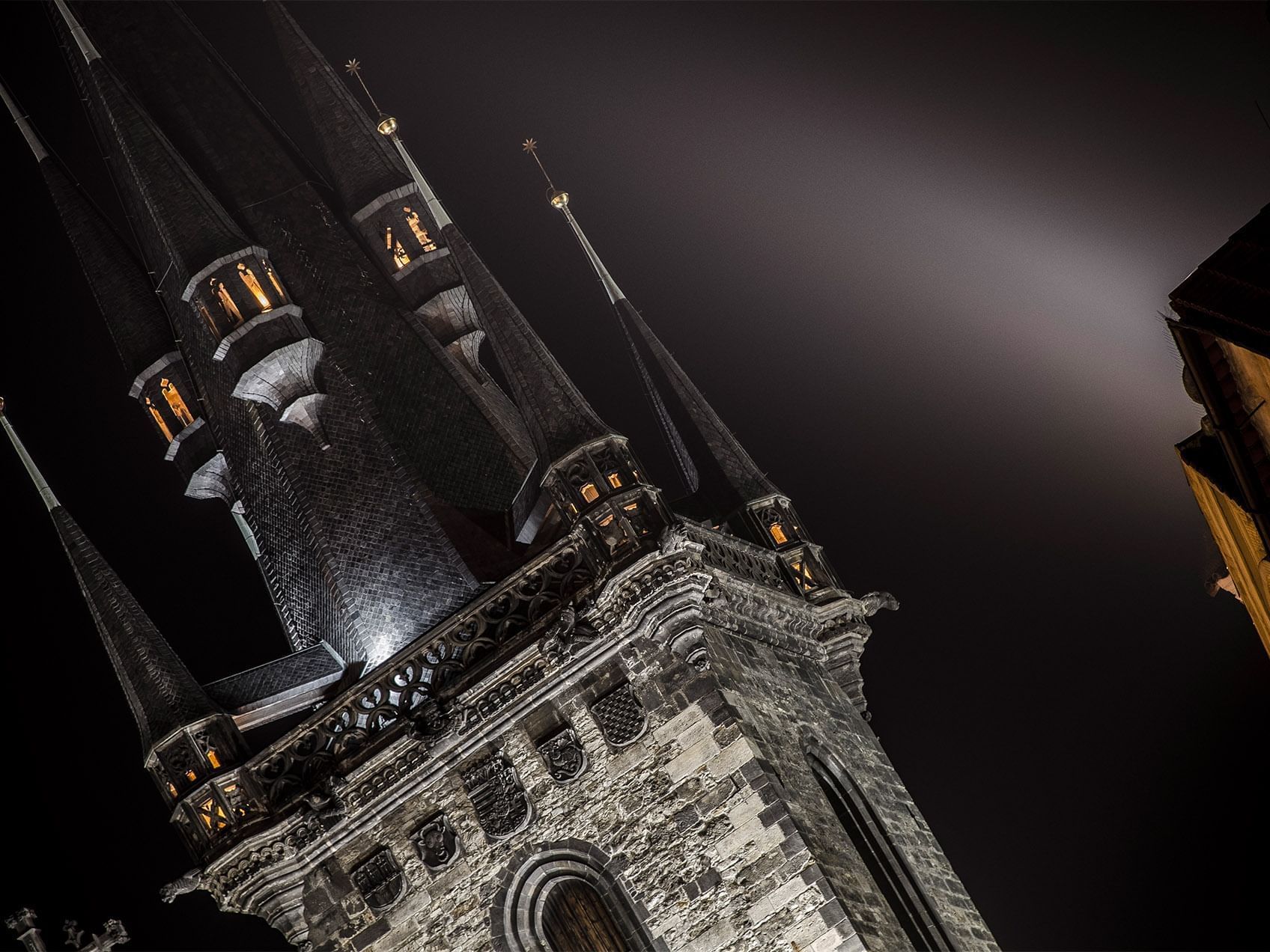 Charles Bridge
The Charles Bridge is a famous historic bridge that crosses Prague's Vltava River. Its construction began in 1357 under the auspices of King Charles IV, and finished in the beginning of the 15th century.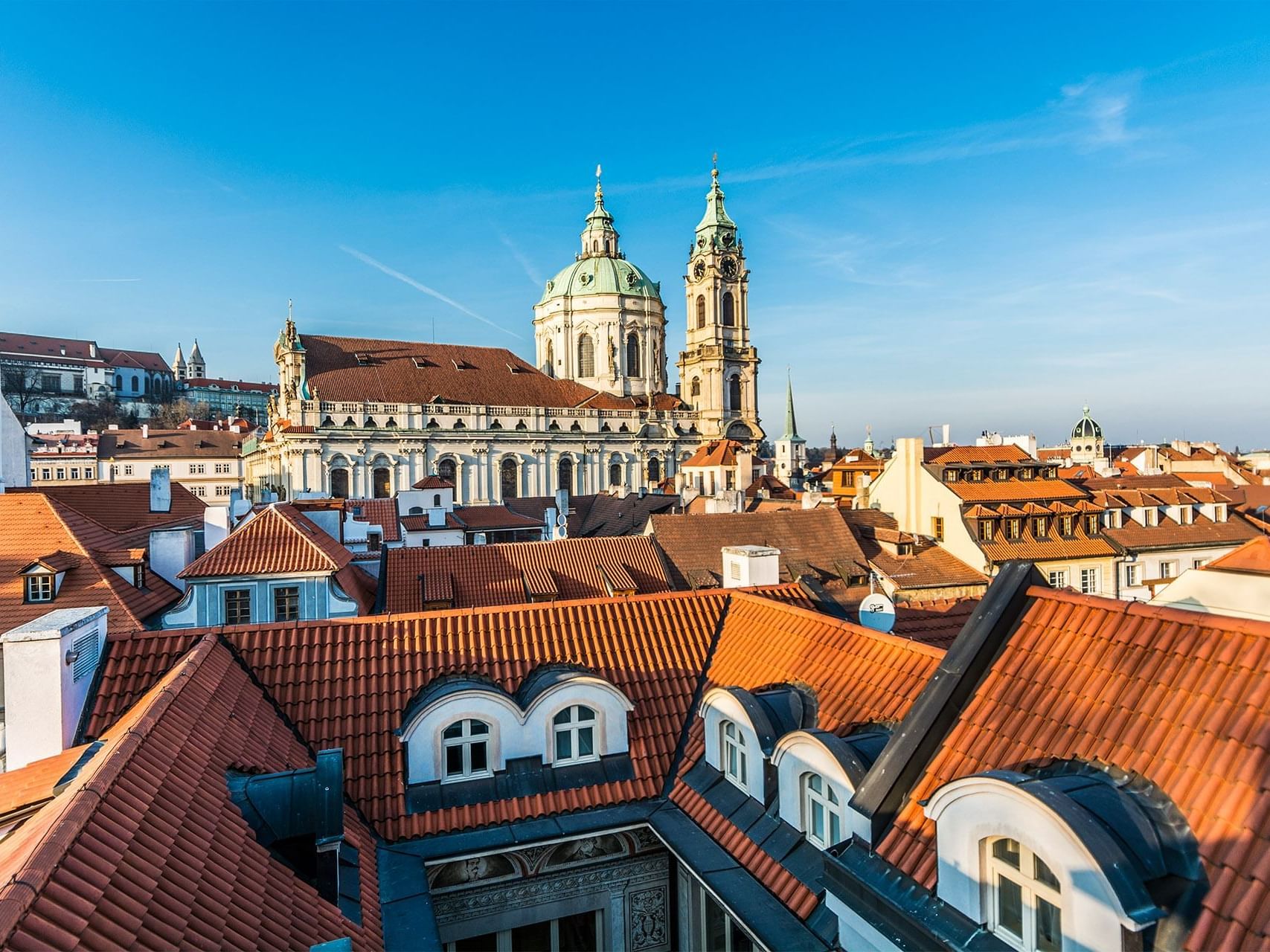 St. Nicholas Church
St. Nicholas Church, a Baroque style church in Lesser Town, was built between 1704-1755 on the site where a Gothic church from the 13th century, also dedicated to Saint Nicholas, formerly stood.
LOCAL DISTANCES FROM ARIA HOTEL PRAGUE
TOP PRAGUE´S SIGHTSEEING
St. Nicholas Church – 50 m
Church of Our Lady Victorious - Baby Jesus of Prague - 100 m
Nerudova Street – 200 m
Lennon Wall – 200 m
Charles Bridge – 250 m
Prague Castle – 300 m
Old Town Square – 2 km
INSTITUTIONS NEARBY
American Embassy - 50 m
German Embassy - 300 m
British Embassy - 300 m
Czech Parliament - 300 m
Japanese Embassy - 400 m
CITIES AND AIRPORT
Vaclav Havel International Airport - 14.7 km
Vienna - 309 km
Munich - 381 km
Berlin - 351 km
Budapest - 536 km
COMPANIES NEARBY – 5-10 MINUTES BY CAR OR PUBLIC TRANSPORTATION
Google, L'Oreal, Johnson & Johnson, LG electronics, Honeywell, CA, Ernst and Young, McKinsey, Delloite, KPMG, White and Case, Allan & Overy, Weil Gotschal & Manges, and many others.