Screening room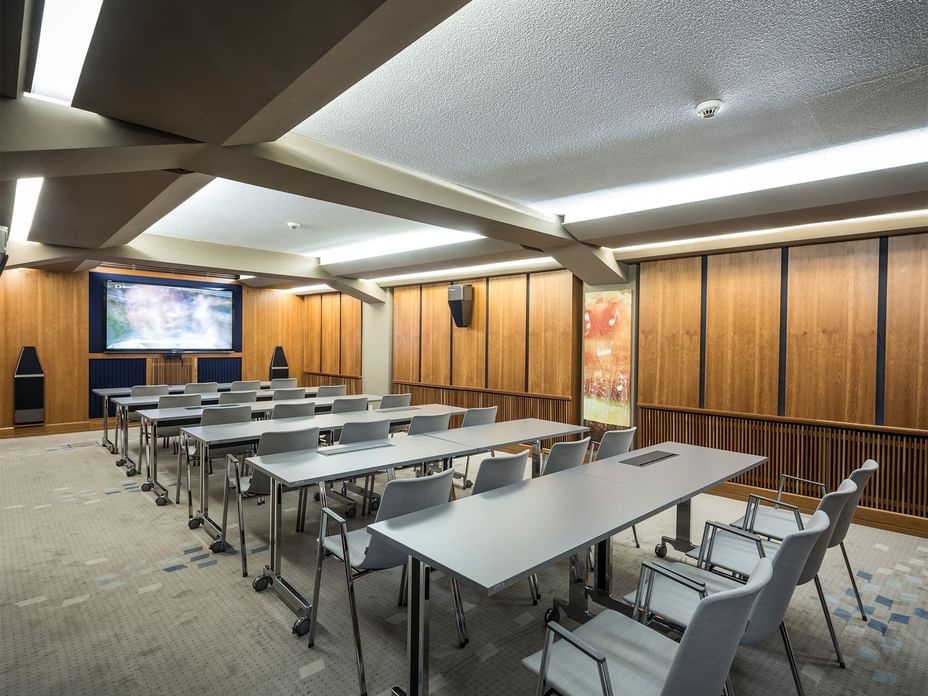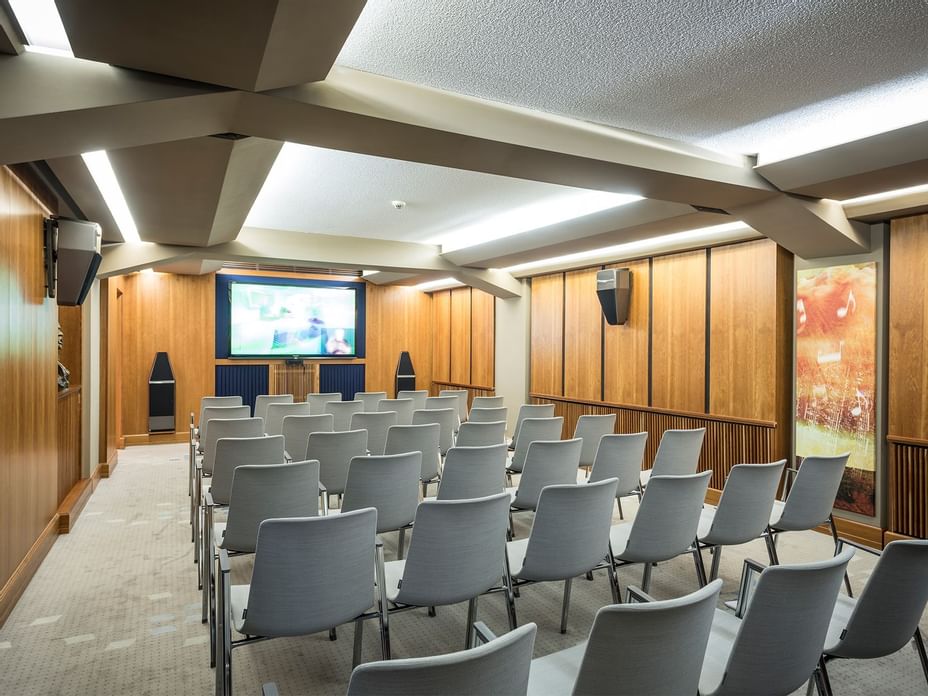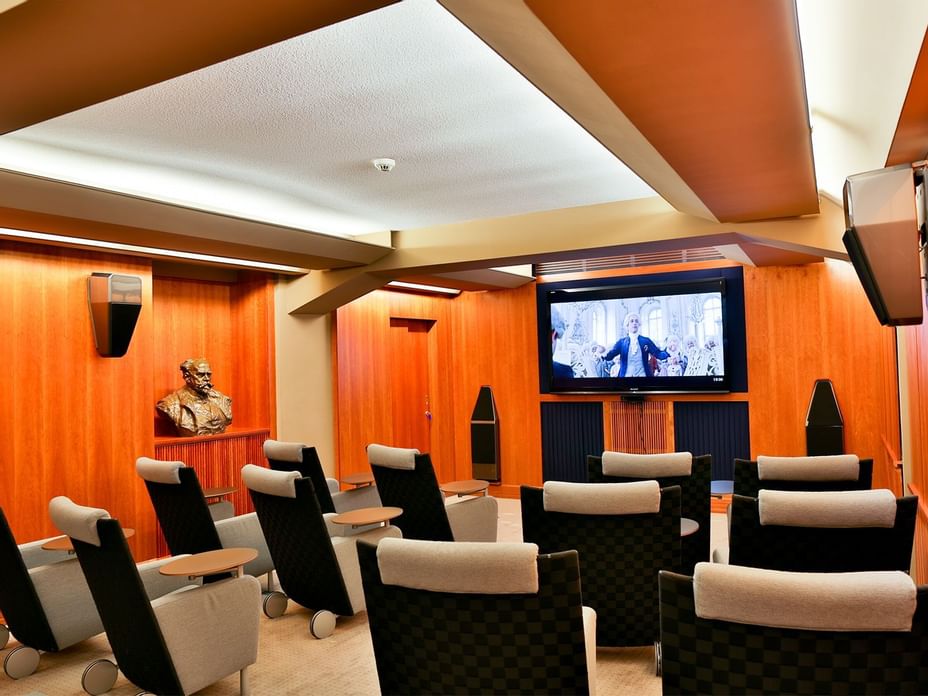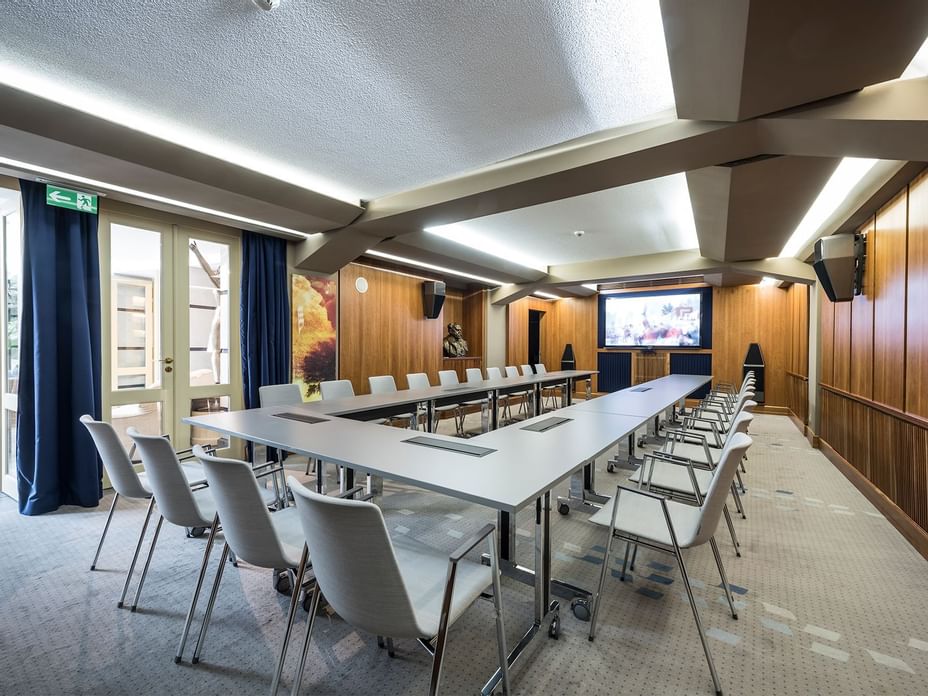 Guests can enjoy screenings or performances from the Aria's extensive Music Library in our private Screening Room equipped with an 80" LCD flat screen with full HD and integrated Internet connection.
With seating up to 50 people in "theatre style" or 26 in a U-shape, the Screening Room features state-of-the-art technology including Wilson speakers. The Screening Room is available for personal entertainment purposes or for business functions.
A multimedia XBOX One console, including Kinect and racing wheel, is also available upon request.
Sound format: LOGIC7®, Dolby® Digital, Dolby Pro Logic II a Dolby Pro Logic, dts® a dts-ES (discrete & matrix), THX Surround EX™, zvukový systém Wilson Audio 7.1
Front speakers: Wilson Audio Sophia (winner in category Absolute Sound - Golden Ear in 2003, Stereophile: Editor's Choice in 2002)
Surround speakrs: Wilson Audio Watch
Surround subwoofer: Wilson Audio Watch Dog ("Subwoofer of the Year " 2002 - The Perfect Vision)
Sound: amplifier Lexicon LX-7 a digital controler Lexicon MC 8