MUSIC HOTEL IN PRAGUE
Feel the music at Aria Hotel Prague
Featuring four floors, each dedicated to a major genre of music, the Aria's accommodations pay homage to the greatest music and musicians of all time. Guest rooms on the Contemporary, Classical, Opera and Jazz floors honor each genre's greatest artists and composers with CDs, art and books. Featured artists include, for instance, Brahms and Bernstein for Classical; Elvis and The Beatles for Contemporary; Maria Callas and Mozart for Opera; and Billie Holiday and Louis Armstrong for Jazz. All guest rooms and suites include complimentary Internet access, DVD/CD players, Apple TV and iPads.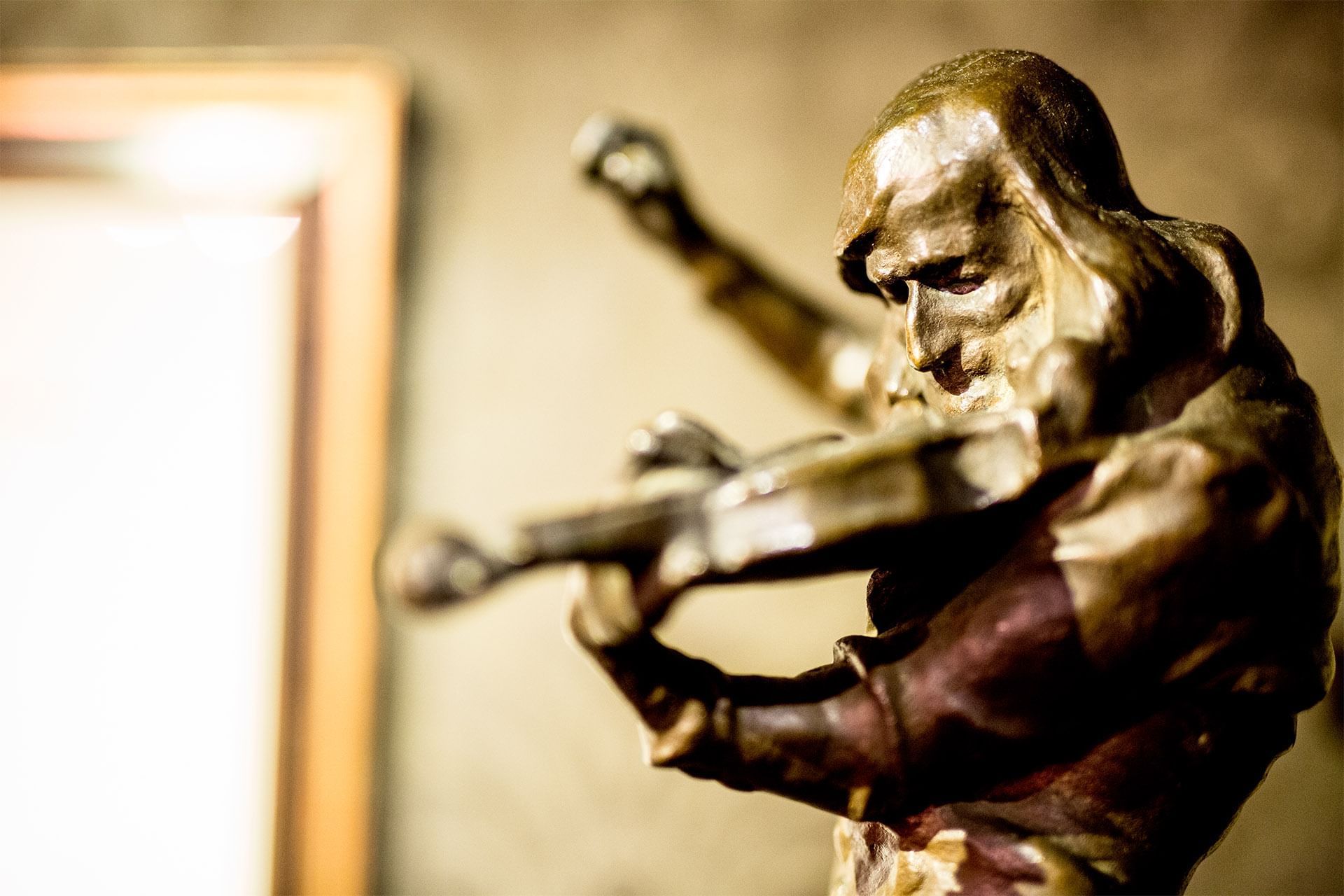 The enjoyment and celebration of music are amplified elsewhere throughout Aria Hotel Prague as well. Guests can read books about music and borrow CDs from our extensive private Music Library. The Music Box provides an intimate entertainment chamber with a high definition LCD screen, Blue Ray player and XBOX One gaming console with a capacity of up to six people.
Additionally, the cozy Music Salon features a striking wood-burning fireplace and rich comfortable leather seating where guests may relax and unwind. In addition, a private Screening Room featuring state-of-the-art technology including an 80" LCD TV and Wilson speakers, accommodates up to 40 people and can be used for various occasions. The Screening Room, the Music Box and the Boardroom are available for private parties and are equipped with business capabilities, including videoconferencing.
Hotel guests also have the unique opportunity to admire the pride of Austrian craftsmanship in the form of a concert quality Bösendorfer piano, situated in the Winter Garden Atrium, where guests can enjoy live piano music on a regular basis.